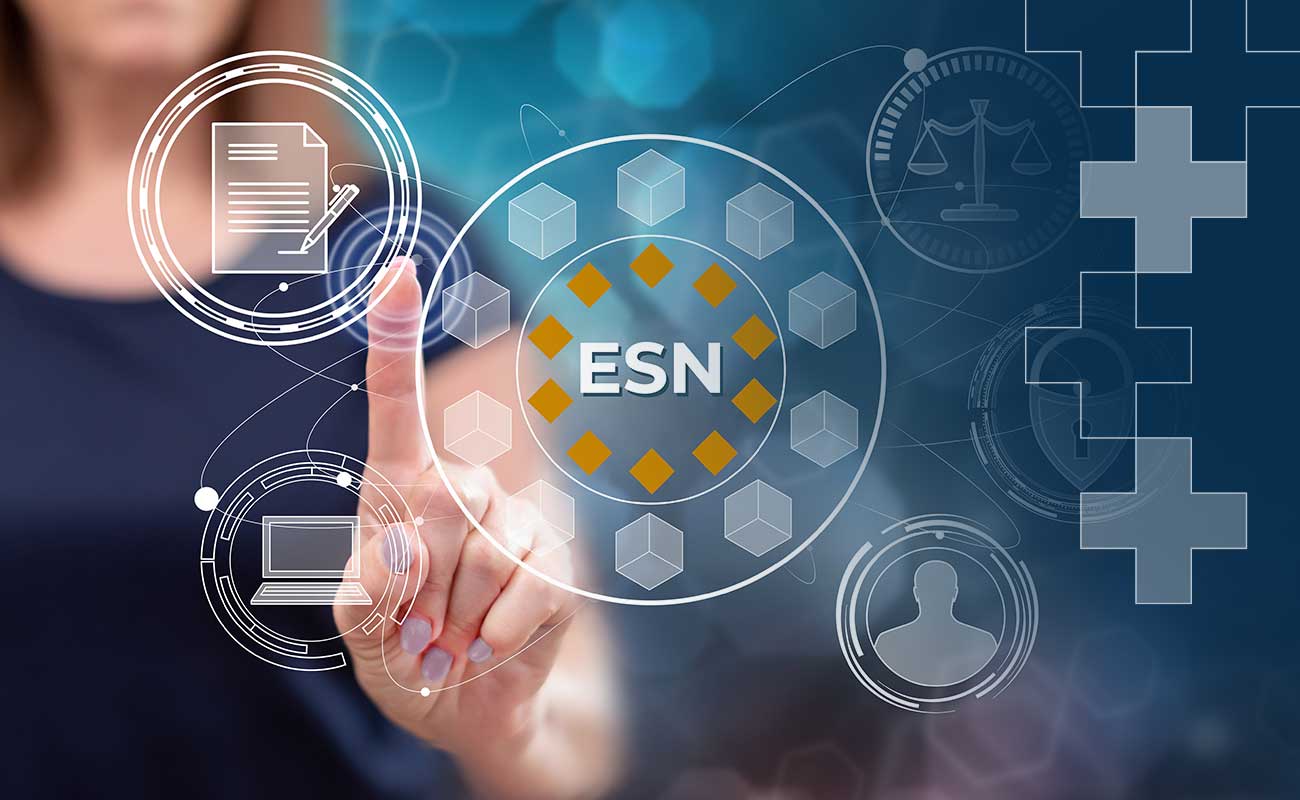 Equity Europa (ESN)
European Domestic Expertise in Equity Research
In a strong multi-local partnership covering 350 listed companies in Europe.
DEDICATED TO
INSTITUTIONAL AND PROFESSIONAL INVESTORS
GOALS
TO SUPPORT INVESTORS IN THEIR DECISIONS TO INVEST OR DISINVEST IN SHARES OF COMPANIES LISTED IN EUROPE.
Equity Europe (ESN)
As a multi-local partnership between leading investment banks and independent financial intermediaries, our ESN, European Securities Network, is able to add "local flavour" to the service offered by research team analysts and sales force.
A multi-local service offered by professionals with strong "domestic expertise", which is the ability to know your local market inside out. Analysts and sales staff reside in their home countries and can benefit from direct knowledge of both listed companies in their home markets and the economic, political and social dynamics of their countries.
Despite the independence and autonomy of each of the ESN partners, there is a significant central coordination and each member respects common rules.
The top management of each partner company is personally involved in supporting the strategy and development of ESN and strengthening its visibility and credibility.
How we work
We operate through a unique multi-local team of analysts, sales, and sales-traders who are constantly updated on news and financial markets, and in contact with listed companies, to provide institutional and professional customers with immediate support for their investment or divestment decisions.
The ESN business model is one of a kind, bringing together:
Ability to execute in major European markets
STRENGTHS: A COMMON COMPANY FOR A MULTI-LOCAL PARTNERSHIP
THE PARTNERSHIP IN FIGURES
European coverage meets local expertise
Multi-local player in Mid/Small Caps also covering the major Blue Chips
Investment ideas in major European markets
Strategic positioning different than that of pure local players and global houses
50 analysts covering 350 European companies
Business model capable of surviving even in difficult markets
Independent research and execution capacityin major European countries
Electronic connection between all partners
Synergies between ESN partners also in other business areas
50 equity analysts;
80 sales and traders;
350 companies in the proprietary database;
20 sectors;
400 roadshows per year;
1000 institutional customers in Europe.
ESN MEMBERS: WHO THEY ARE
Caixa - Banco de Investimento
CIC Market Solutions (division of CIC bank)
WHAT WE OFFER, HOW WE OFFER IT
Equity Research at a European level:
Report on listed companies;
"Top Picks" investment ideas on individual listed securities;
Morning Notes at the European "Analyser" and local level;
Macro research and strategy at the European level and in local markets;
Sectoral research at the European level and on individual countries;
"Blue Chips" and "Mid & Small Caps" stock guides.
The approach
A standardised approach among partners working in financial analysis has been made possible by the adoption of:
a single database common to all partners;
a single "Definition Guide" adopted by all partners defining: data, ratios, methodology and methods of measurement;
a single "System of Recommendations": buy, accumulate, hold, reduce, sell;
a single "Code of Ethics" adopted by all ESN analysts;
All ESN research is available on the ESN Research Portal (www.esnpartnership.eu), Bloomberg, Refinitv, S&P Capital IQ and FactSet.
Our customers: an institutional audience.
Marketing: Company & Analyst Roadshows.
ESN European Conference in London
Other businesses
Over 1,000 institutional customers in Europe;
an extensive customer base spanning TIER 1 and local TIER 2 & TIER 3;
over 70% of institutional customers are long-only, hedge funds and insurance companies.
Company roadshows: 250 per year
Analyst roadshows: 150 per year
Conferences & Seminars: in major European cities (London, Paris, Milan, Frankfurt, Madrid and Lisbon)
Since 2003, for almost 20 years
Average Institutional Customers and Investors: 60-800
Companies: 30-45 (top management)
Other forms of cooperation and exchange of information have been developed between ESN members over the years in order to strengthen their presence in the following markets:
ECM
DCM (primary market)
Bond (secondary market)
Equity Cash & Execution Services
We provide our clients, Financial Institutions and Corporates, listed and unlisted, with access to the Italian stock market and international stock markets.
SPONSORED RESEARCH
Our research team produces "sponsored" studies on more than 30 listed companies.
HIGHLIGHTS
Recent Deals, Research, News, Events and more.